Cloud-based HR Management
"A smart cloud based HRM platform for new way of working"
Ms.Winkly is an intelligent cloud-based Human Resource Management application with mobile app that allows companies, both SMEs and Large Firm to manage employees' attendance, leave application and claims in one platform.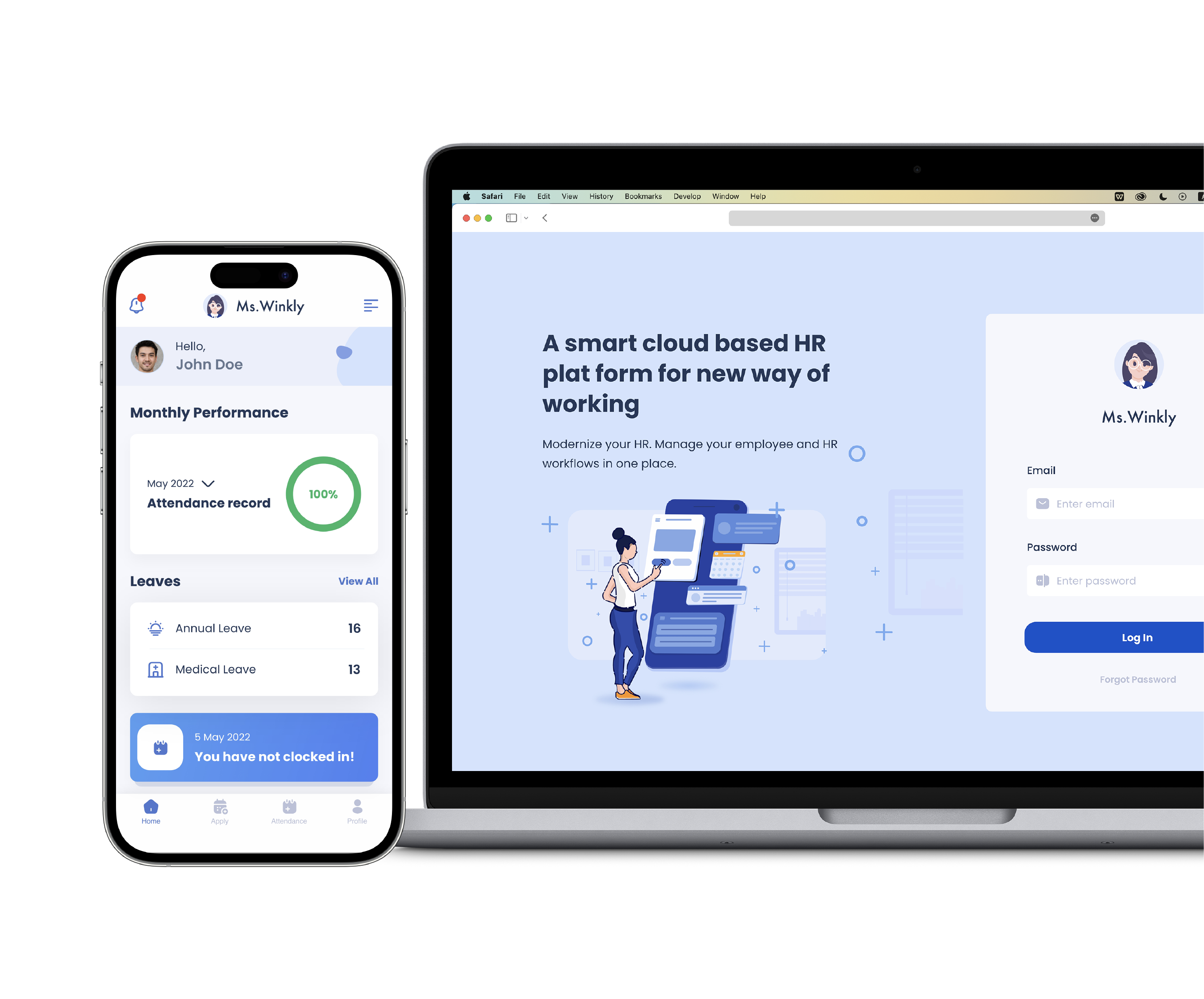 "Simplifying Employee Attendance, Leave, and Claims
Management in One Platform"
Introducing the Clock In System:
Simplify Attendance Recording
Ms. Winkly allows employees to conveniently record their attendance with just a single tap. Through push notifications, employees are reminded to clock in, ensuring timely and accurate timekeeping.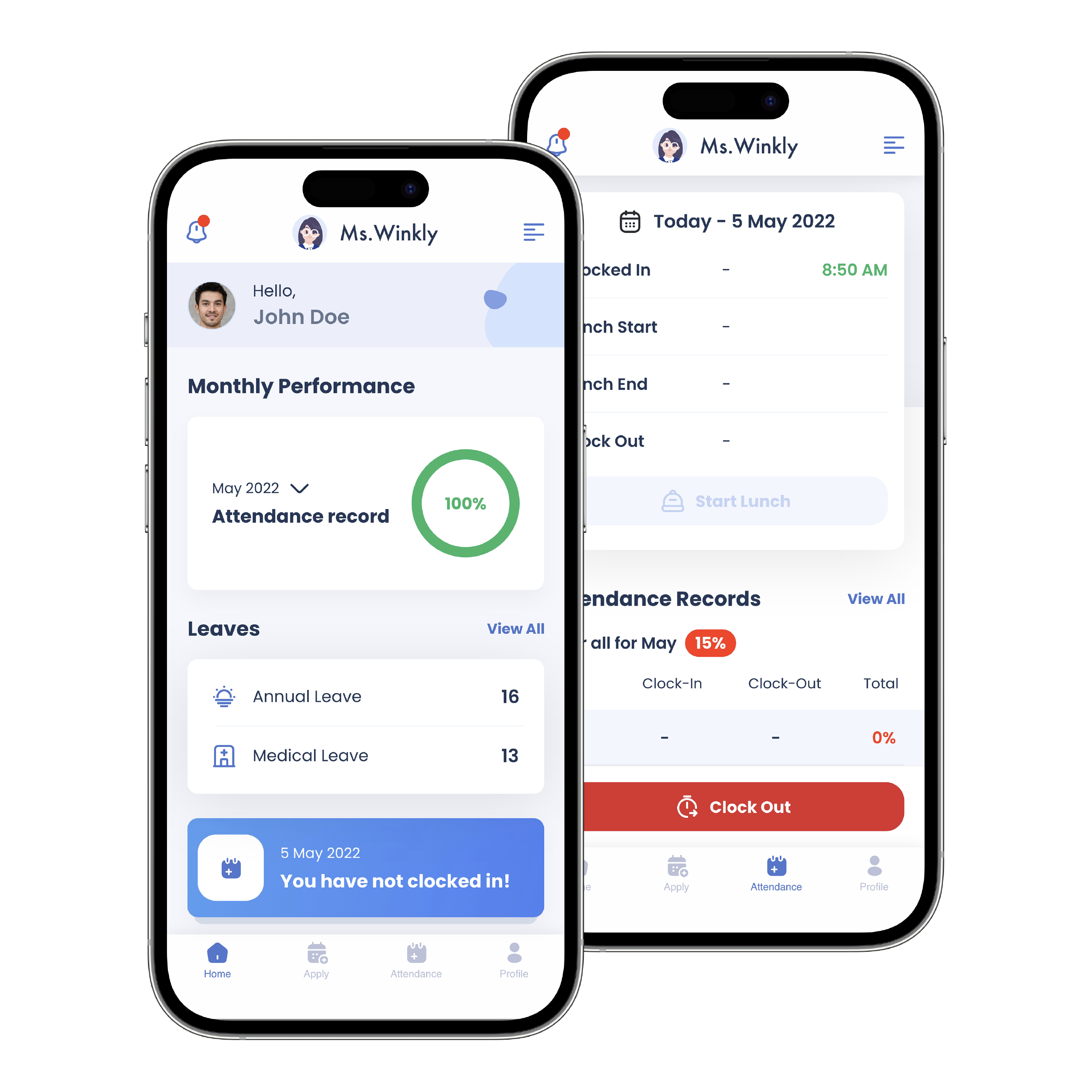 Simplifies & Automates The Attendance Management
The Clock In System within Ms. Winkly revolutionizes how employees manage their attendance. With this feature, employees can easily record their working hours and ensure accurate timekeeping.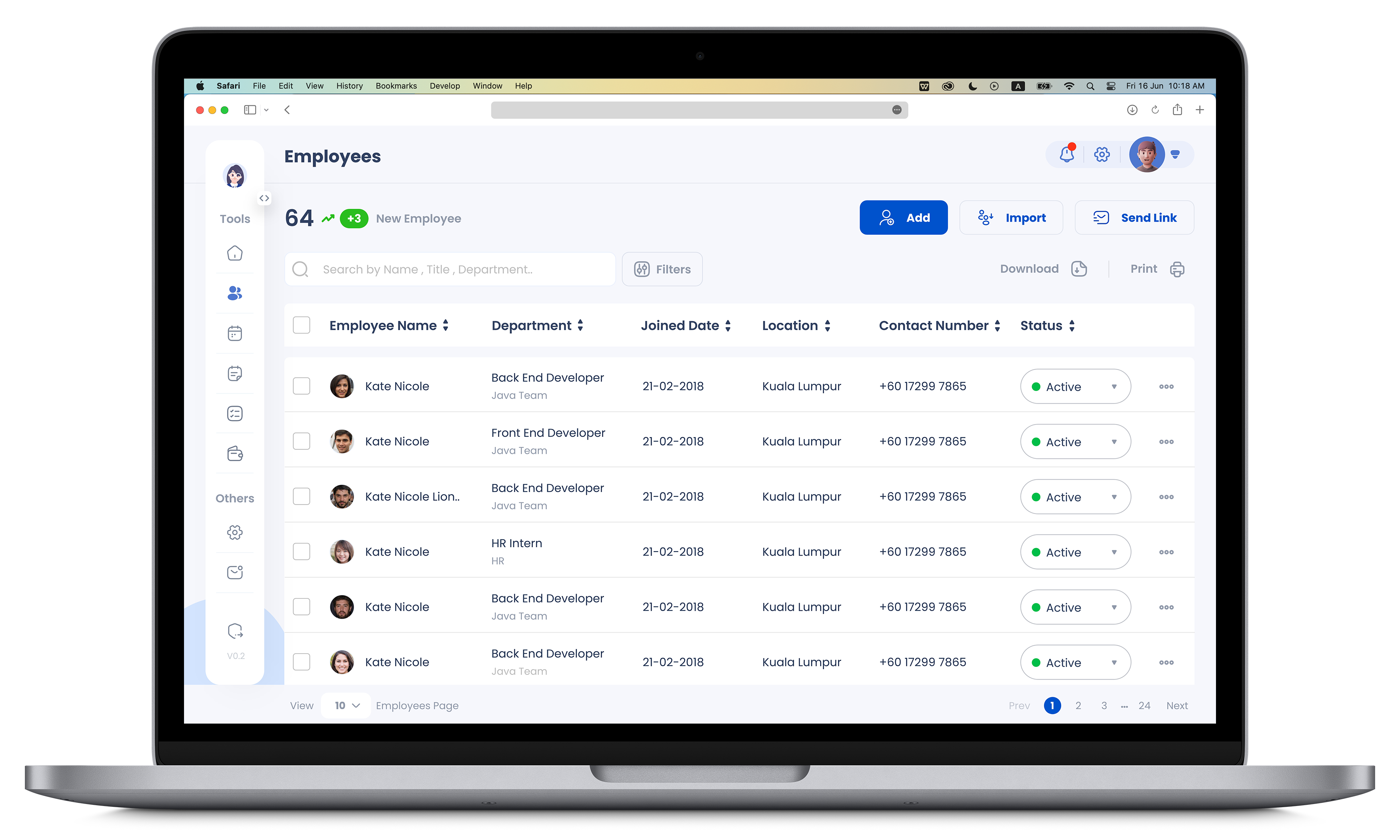 Edit and Update Employee Details with Ease
With Ms. Winkly, you have the flexibility to edit and update employee personal details effortlessly. Admins can make changes, while employees (Admins, HR, and Approvers) can also update their own information. All fields in the employee profile are fully editable, ensuring accurate and up-to-date records. Streamline your HR management and maintain data accuracy with Ms. Winkly.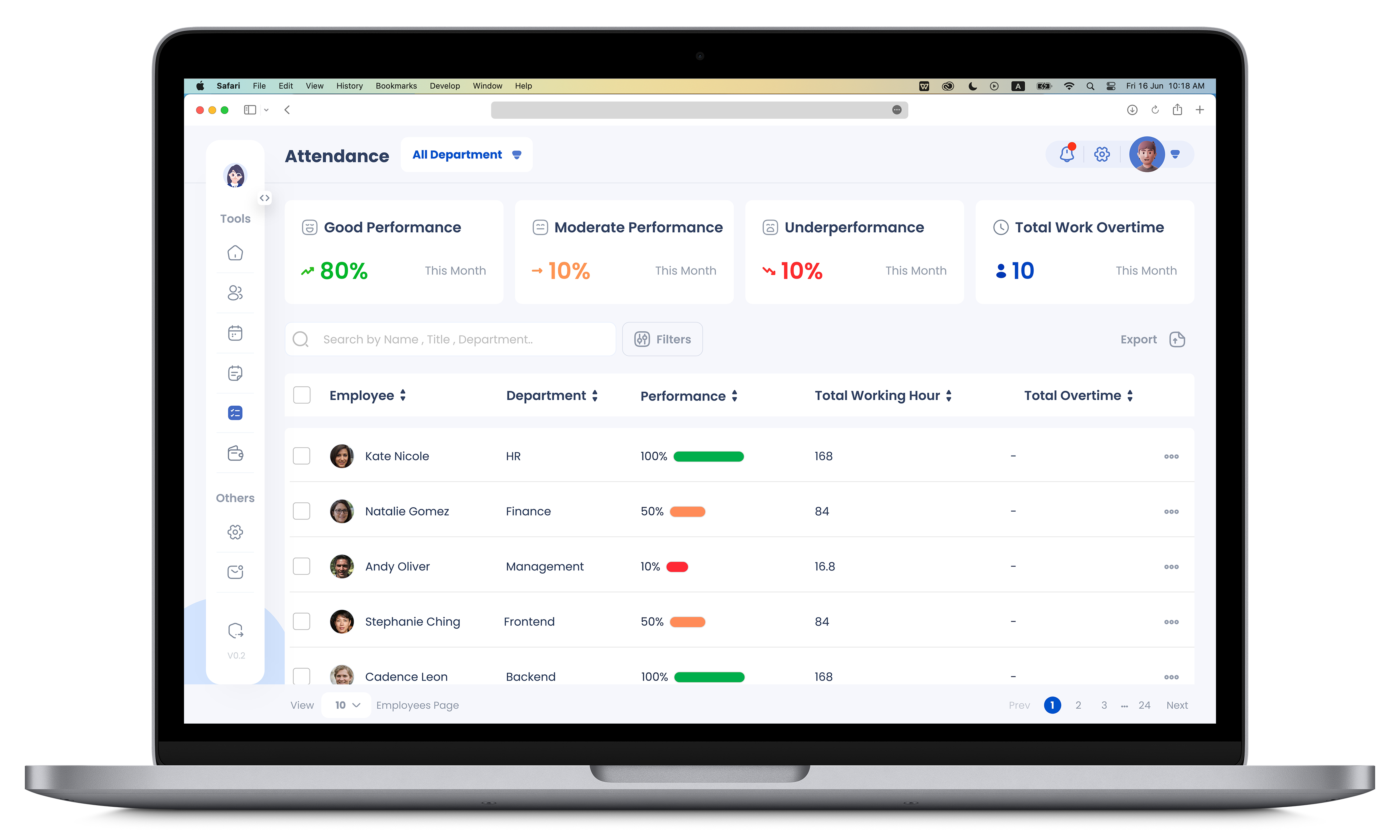 Real-time Attendance Monitoring
Ms. Winkly offers robust functionality and data analysis capabilities to track and analyze employee attendance performance. Here's how it helps you effectively manage attendance and gain valuable insights.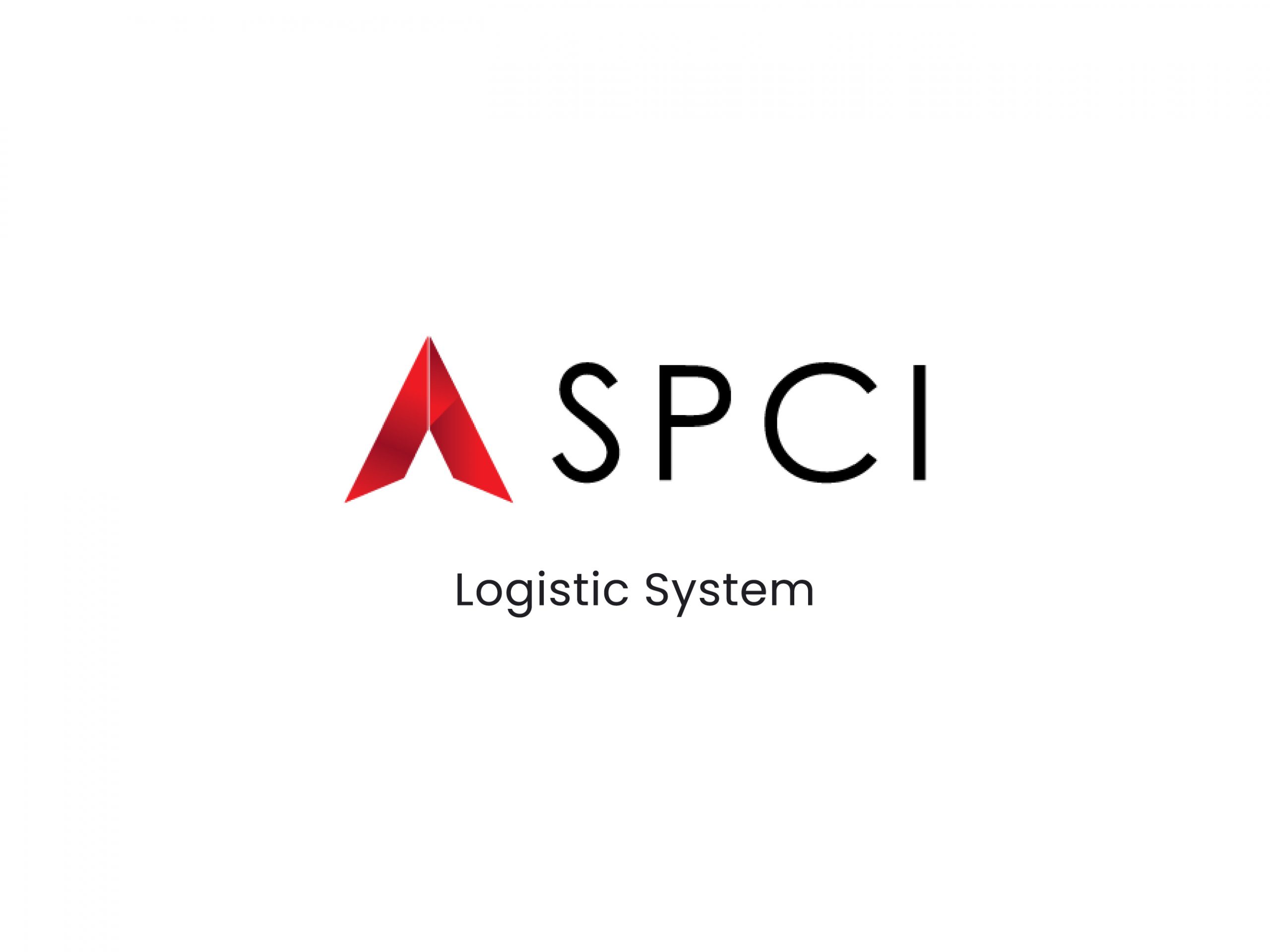 SPCI system is a logistics management system with capabilities for managing and tracking drivers and trucks within the supply chain.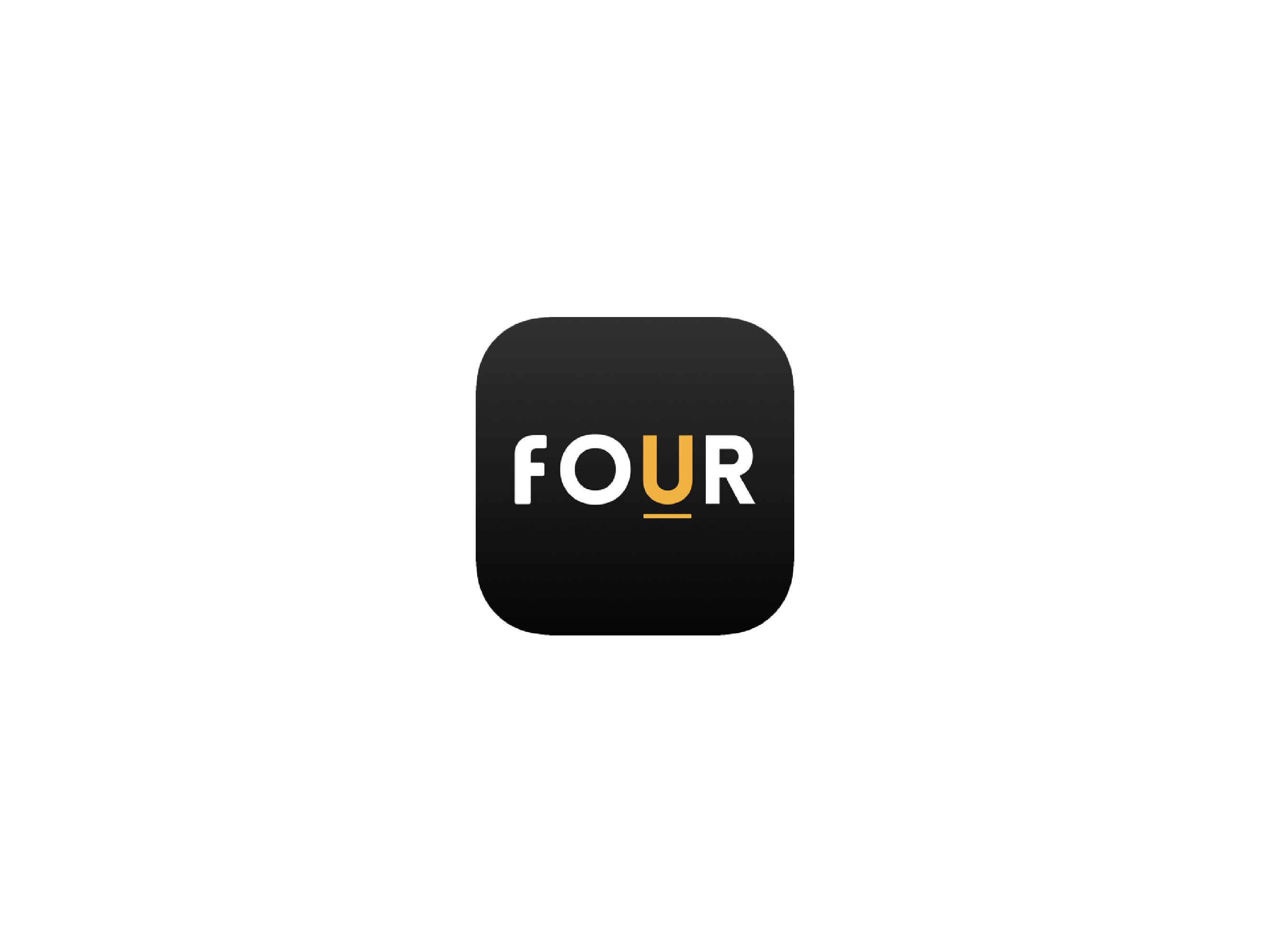 Four by Forth Dimension is a software system designed to simplify and streamline the management of product campaigns in retail environments.

Keep up to date with exclusive projects, collection releases, and our commitment to sustainability.

7F,No.196,Joutz St.,Neihu Dist., Taipei 114, Taiwan
TEL : +886 – 2- 2627 – 1828